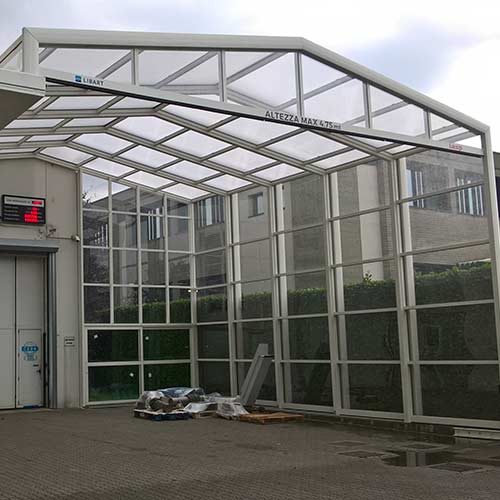 in partnership with
---
IASP has forged a partnership with Libart, regarding kinetic architectural systems.
IASP provides a range of innovative solutions in the Italian marketplace, following the whole process: from the design to the put into operation.
The retractable structures allow to dynamically convert an outdoor space into an indoor one as the weather conditions change, without compromises.
The telescopic windbreakers Panora-Kinetic are also of particular interest, for a panoramic unobstructed view.
Scopri di più